free home insulation british gas
Get your loft and walls insulated free of charge
You can have your loft and walls insulated from most of the energy suppliers, including, Scottish Gas, and e.on.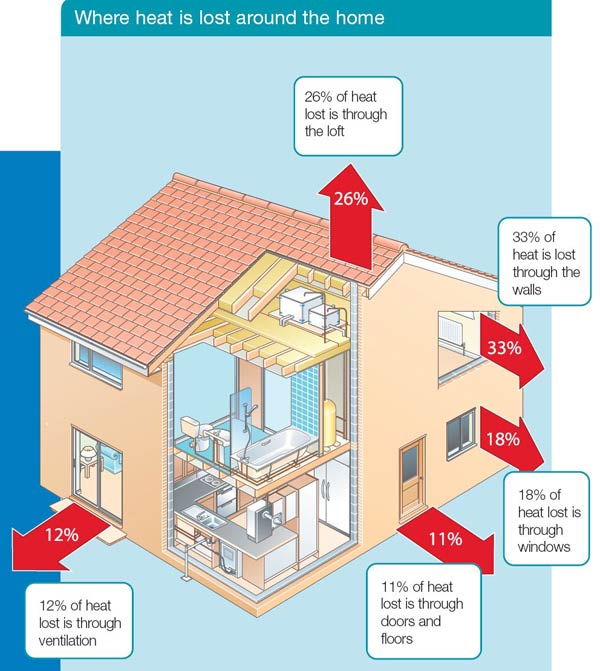 You don't have to be an existing energy customer with any of the suppliers to receive this free insulation service.
If you are in receipt of any benefits, or pensions, then you will be entitled to have your home insulated at no cost to yourself.
A very popular choice is with e.on. Through personal experience they acted a lot quicker than British Gas.
Find out if you can get free insulation.
Launching on the 9th January we'll be offering a cheque for £100 to all customers who fall into the 'Super Priority Group' once they have had E.ON home insulation installed in their homes. We hope that this payment will help those that need it most to pay their winter energy bills. E.ON are dedicated to helping customers stay warm this winter by offering free standard home insulation to the most vulnerable in society. Home insulation is also available to all our other customers, for a detailed pricing structure see below.
**Who qualifies as a 'Super Priority Group' customer?**
'Super Priority Group' customers claim the following benefits:
Child Tax Credit with an income below £16,190 (based on an individual basis) Or: State Pension Credit
Other benefits which may qualify as Super Priority Group are the following combination benefits:
The household must be in receipt of either 1, 2 or 3 below PLUS one of the add-on premiums. (a to e)
1.income-related employment and support allowance, which must include a work-related activity or support component
2.income-based job seeker's allowance
3.income support
PLUS one of the following premiums
a)has parental responsibility for a child under the age of five who ordinarily resides with that member
b)is in receipt of child tax credit which includes a disability or severe disability element
c)a disabled child premium
d)a disability premium, enhanced disability premium or severe disability premium;
e)a pensioner premium, higher pensioner premium or enhanced pensioner premium.
The customer must also be a homeowner or live in a private rented home (landlord's permission to carry out the work will be required).
**How will the £100 cheque be paid?** All cheques will be paid after the installation has been completed and the installer lets us know. On average this could take two months after the install has taken place. A cheque will be sent in the post to the customer who had the insulation installed in the property. The £100 offer applies to the household where the insulation has been installed, if this is standard loft insulation, top-up loft insulation, cavity wall insulation, or any combination of the above.
Our current offers on home insulation:
Cavity Wall Standard Loft (less than 60mm of existing insulation) Top Up Loft (more than 60mm of existing insulation) Able to Pay £150 £150 £200 Priority Group Free Free £200 Super Priority Group Free Free £200
E.ON also offers to pay for up to £200 towards the cost of 'extras' that may be required such as scaffolding – we are the only energy company to offer this additional extras cover in order to our customers stay warm this winter. For SPG customers it's free.
Customers who live in flats, maisonettes, council and housing association properties aren't eligible for the offer.
**Customers can save £££'s by installing loft or cavity wall insulation**
Big savings can be easily made by installing loft or cavity wall insulation. Installing both cavity and loft insulation could now reduce heating bills by as much as £390 per year saving based on a 3.73p/KWH gas rate*.
*Installing these measures will reduce your heating bills and we calculate that this could be as much as £390 a year for a 1940's 3 bed semi detached home with a ten year old gas boiler and a gas price of 3.73p/kWh.. Also experience tells us that many customers like to have a warmer home, making it more comfortable. This reduces the saving. But even allowing for this, both forms of insulation are a worth-while investment.
Please let us know if you found this information useful by leaving your review
Average rating:
1 reviews
Feb 2, 2012
eon insulation service
This is my own review on this article. I had arranged quotes with British Gas,and e.on for my home insulation. I was getting quotes because I wouldn't be getting it done free of charge. It took 2 months for British Gas to and see me, and 2 weeks for e.on. so guess who I gave the business to