Review for Blue + Price Promise from EDF Energy
Main points on this tariff
No get out penalty
Fixed price deal
EDF will inform you if another supplier can beat the price by £1 per week
Get it direct from EDF to avoid sharing your personal details with a third party. EDF Application form and more information on the EDF website
At Energy Advisory Service UK, we review all the energy suppliers tariffs based on our experience with the energy industry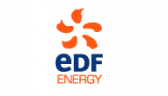 Our general Energy Advisor, Margaret, asks our energy tariff expert, Martin, about EDF Blue + Price Promise

 Martin, could you tell us about this tariff from EDF Energy – Blue + price promise. The obvious question first.
Is it a good price?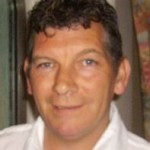 Margaret, the prices for gas and electricty in the UK, vary between regions, but this tariff is showing up amongst the cheapest deals in all of the regions.The price is very good!

I see this is a fixed price energy deal.
Is it a good idea to go for a fixed price deal?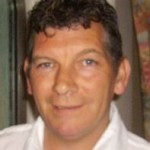 It's not always a good idea to go with a fixed price deal. But in the case of Blue + price promise, you can't lose out. There is a very high chance of there being a price increase within the fixed price period of this deal!

Okay, so what about EDF as a supplier.
Are they any good?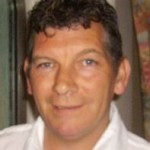 EDF are amongst the suppliers which we call the Big 6. These are the major UK energy suppliers. EDF are an established reliable supplier, with a good reputation!

I have noticed with some of your other reviews for energy tariffs, that they don't all give you the full discount immediately, and that you have to be with the supplier for over 12 months before they give you the discount.
What about this energy deal, do you get the full discount straight away?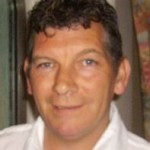 You get the full discount from day one of this tariff starting!

Are there any other benefits with this tariff?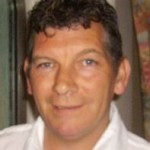 Where do I start? With the promise to inform you if anyone else can provide you with a tariff which is £1 per week cheaper, they will inform you! There is no get out penalty. This is very unusual for an internet tariff, and a fixed price tariff. It means you can leave at any time without paying a termination fee!They also give their customers rewards, such as tickets to the Olympic games. The list goes on! Obviously, Olympic game tickets are no longer available. But they do have tickets for various outings to the Eden Project

This all sounds pretty good, Martin, but what would you do?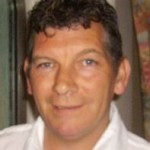 If I was going to switch my supplier, I would get this deal direct from EDF Energy.The reasons being:1. I wouldn't have to share my details with a third party, such as a comparison site. (This would minimise any security issues, and email trash being sent to me)2. I would be assured of getting an accurate quote. (Not that any comparison sites give you false quotes. But just to be on the safe side)3. I would be using the official EDF Energy application form, and not a general form from a third party. ( The more hands an application goes through, the more chance of something going wrong)
| | | |
| --- | --- | --- |
| Good price | Yes | |
| Fixed price | Yes | |
| Reliable Supplier | Yes | |
| Full discount immediately | Yes | |
| Dual fuel or single electric | Yes | |
| Other benefits | Yes | no get out penalty |
I can't remember the last time I put so many yes's against a tariff.
The Blue + Price Promise does tick all the right boxes. The fact that this deal is showing up as one of the cheapest available, makes it very attractive. You would normally pay a higher price for a fixed price tariff.
It is very unusual to find a fixed price with no get out penalty. I would say that EDF are bidding hard for your business.


The pro's:
Fixed price (no increase until end of tariff term)

No get out penalty

Amongst the cheapest on comparison sites

Available to all new customers (except pre-pay)
The con's:
None that I can see
Important
All information was correct at the time of posting. please check our updated tariff information here
This tariff is suitable for just about everyone, but make sure you are not on a contract where you may have to pay a get out penalty.
Martins' verdict:
On very rare occasions, a really great fixed price energy deals comes on the market. Sadly, they are not around for very long. As far as fixed price deals go, this is probably the fairest which has been made available. With no get out penalty, and the promise to inform you if someone else offers a deal which is £1 per week cheaper, they will tell you.
At the end of the tariff, customers will be automatically placed on EDF's Standard (Variable) tariff, they will be notified 30 working days in advance and given the opportunity to sign-up to another tariff of their choice
Who are EDF Energy. French for this tariff, Bleu Ciel

EDF are a French Energy Supplier. They took over the London Electricity Supply region
EDF Energy is one of the UK's largest energy companies and is also the UK's largest producer of low carbon electricity. A wholly-owned subsidiary of the EDF Group, one of Europe's largest energy groups, they generate around one fifth of the UK's electricity and employ around 15,000 people. EDF supplies electricity and gas to around 5.5 million residential and business customers, making EDF the biggest supplier of electricity by volume in the UK.
Over a quarter of the UK population benefit from EDF Energy's distribution of electricity. As well as being an energy supplier, EDF are also a major generator of electricity. edfenergy.com/bluepromise
If you want to check out reviews I have given for other EDF tariffs, just click on the TAG for EDF below
Blue + Price Promise September 2013 has been replaced by  Blue + Price Promise April 2014. Now June 2014
Click here to submit your review.
---
---
EDF Blue + Price Promise
SKU
UPC
Model
Illiteracy says it all.
LOL!
"dont go near EDF they are the worst energy company ever they jus coz i never payd my bill a few monts they put key meeta in"

5* For EDF so far from me. We've been with them for a couple of years with no issues, touch wood!!

---
EDF Blue Price Promise
I have awarded this tariff with 5 stars because it ticks all the right boxes. Well done EDF. Spot on

---