Celcus LCD423D913FHD 42″ Full HD 1080p 3D TV
Less than £350 for this Celcus 42″ 3D TV
Consumer reviews below
This is one of the TV's from the budget range of 3D TV's which we have compared. although, the Celcus comes out pretty good with customer reviews, I just feel the Finlux is a better known brand ( they have been around for over 50 years)
3D TV's normally have a high energy output. But this TV is rated at 103 Watts. We show you how to work out the running costs, and where you can get this fantastic 3D TV for the best possible price. See below, for your free running costs calculator.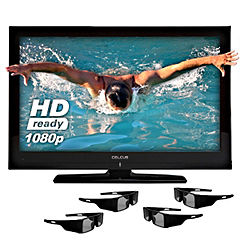 Managers choice
Personally, I would rather splash out a bit more for a better known brand. The LG TV listed below is 3D, and it is also a SMART TV. It doesn't cost much more, yet you get so many more features with it!
Take control with Smart features
Smart TV – It's simple
Get the best of the internet direct to your TV without a computer with LG Smart TV. Access the best TV from the past seven days using BBC iPlayer, chat to friends on Facebook and Twitter, watch YouTube videos, stream movies on demand and surf the web via the built-in browser. You can even download apps from the LG App store, get your favourite music, videos and photos on the big screen with LG Smart Share you can even control the whole thing with a point and click from the LG Magic Remote.
Social centre – Connect with everyone
Take control of your Twitter and Facebook accounts without even firing up your laptop. LG's Social Centre app lets you chat with friends and followers direct from your LG Smart TV. No computer or smartphone required.
Skype – With Skype, talk is cheap
Distance is no object with Skype video chat on LG Smart TV. Get the family together and talk to friends and loved ones around the globe for free, all from the comfort of your living room.
Wireless display – A world without wires
Using Intel's WiDi (Wireless Display) technology, you can connect a laptop to your Smart TV to flick through your holiday photos, play games on the big screen, or just to show off a particularly slick PowerPoint presentation. No wires. Not internet connection. No hassle.
Smart Share – It's good to share
Share music, videos and photos stored on your desktop PC, laptop or smartphone with Smart Share. Either connect your device via USB or DLNA – a file compatibility standard designed to ease the frustration of incompatible media files.
Universal search – Seek and you shall find
Stuck for something to watch? Not anymore. Universal Search lets you dig up masses of video-on-demand, broadcast and YouTube content with a few well-chosen keywords.
Home dashboard – So simple to use
Getting lost in endless Smart TV sub-menus is a thing of the past with LG's Home Dashboard. Simple, easy to navigate and with near-endless customisation options, the Home Dashboard lets you spend less time tweaking settings and more time enjoying your TV.
LG 50″ Plasma 3D TV – see our review page
Getting the best price for this TV
Let Autopilot do the leg work for. When you click the autopilot, it will scan all the sources for this product, and deliver you to the best possible deal.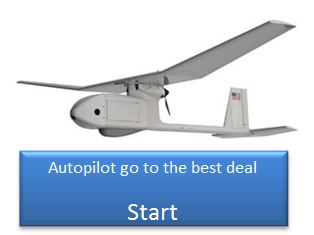 If the product you are searching for is not in stock, then Autopilot will find the nearest equivalent
Big deal
So I think it's a great TV for the price. But does this mean it's right for you? Getting what's right for you, depends on your preferences. Whether you like gaming, or watching sports would determine if an LCD TV or a plasma TV would suit you better. Sainsbury's explain this in great detail here
Read reviews at Sainsbury's
Read our user reviews at bottom of this page
Get this very useful calculator (Nothing weird about, it's great, and it's free)
Find out how long 10 pence will last you in energy consumption on this TV –  Get running costs calculator  Remember it consumes 103 watts of energy.
Product overview
Get into 3D TV with this Celcus Full HD 3D LCD TV. With more and more programmes being transmitted in 3D you can enjoy films, documentaries and sport in a way you never have before. And because this set comes with four sets of 3D glasses friends and family can share the excitement too!
The screen size is 42″, making it excellent for viewing films and important sporting events, while built-in Freeview gives you access to free-to-air digital programmes. Even content not in 3D looks amazing, thanks to full 1080p high definition.
There are four HDMI ports, so this screen makes the ideal centre piece of a multi-media set up – connect it to a Blu-ray player, games console or satellite/cable feed and enjoy all that HD TV can give.
There's also a USB port, which enables playback of stored media. A headphone socket means others aren't disturbed if you're watching alone late at night.
There's automatic set up for out-of-the-box viewing, as well as an electronic programme guide, and on-screen menus.
Don't forget you'll need an HDMI cable to connect this TV to other HD devices such as a Blu-ray player, home cinema system or games console. Make sure you add as many as you need to your basket.
Product features
| | |
| --- | --- |
| Screen resolution | 1920×1080 |
| Screen size | 42″ |
| 1080p | Yes |
| Viewing angle | 178/178º |
| Picture frequency | 50Hz |
| Aspect ratio | 16:9 |
| Brightness | 380cd/m² |
| Contrast ratio | 1000:1 |
| Audio quality | Nicam Stereo |
| Number of speakers | 2 |
| Number of HDMI inputs | 4 |
| SCART sockets | 2 |
| Link to PC | Yes |
| Component input | Yes |
| Headphone socket | Yes |
| Built in Freeview | Yes |
| Electronic programme guide | Yes |
| Parental lock | Yes |
| On screen menus | Yes |
| Sleep timer | Yes |
| Auto set up | Yes |
| Fast text | Yes |
| Brand | Celcus |
| Weight | 18.5kg |
| Colour and finish | Gloss black |
| Accessories included | Remote Control, 2xAAA |
| Remote control | Yes |
| Stand included | Yes |
| 3D accessories | 4 x 3D Glasses Included |
| Manufacturer's guarantee | 1 year |
| Country of origin | Turkey |
| 3D ready | Yes |
| Annual power consumption | 154.8kWh per year |
| Energy class | C |
| Height, width, depth | 69.3x102x21.9 cm |
| On' mode power consumption | 103Watts |
| Product number | LCD423D913FHD |
| Speaker output | 2×8 |
| USB port | Yes |