Which energy supplier offers the best deals for pre pay meter customers?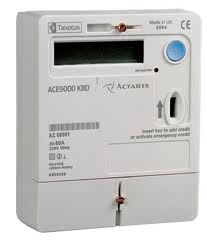 It would appear, that many are still getting a raw deal on their pre pay meter (Pay as you go energy) tariffs. So why is it, when you pay in advance that you end up paying more than everyone else?
The truth is, most of the suppliers have now brought the unit rates for these meters in line with their Standard Energy prices. Because you are not able to pay by Direct Debit with this meter type, it means you don't have access to the cheapest online deals.
So who does the best deals on pre pay?
Lets look at the UK average fuel consumption of 3300 KWH electricity, and 16500 KWH of gas. I've done a price comparison with all the energy suppliers, and this is what you would pay on average based on the above figures!
E.ON: Average around £1200 Get quotes from E.ON (With promise of no increase in 2012)
Scottish Power: Average around £1200 Get quotes from Scottish power
Southern Electric: Average around £1350 Get quotes for Southern Electric
Marks and Spencers: Average around £1350 Get quotes for M and S
EDF: Average around £1200 Get quotes from EDF
npower: Average around £1250 Get quotes from npower
SWALEC: Average around £1350 Get quotes for SWALEC
British Gas: Average around £1250 Get quotes for British/Scottish Gas