Put less money in your prepay meters and get £10 free credit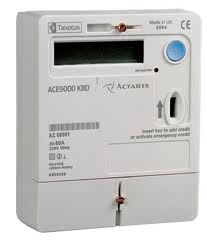 Because we have a responsibility to inform you of your choices, we want to further enhance your savings by giving you £10 which you can use towards your credit on your gas or electricity prepay meters. All you have to do, is get quotes by clicking the button below. Once you have switched to your cheapest option, return to this page, and provide us with your information so we can send the £10 credit to you!
In many cases you can save around £150 by just switching to a cheaper energy deal.
We will not share your information with anyone. We will only use this information in relation to this offer!
You may use this form with any meter type. If you have 1 prepay meter, and one credit meter, you will need to do 2 separate quotations.

Please only complete this form once you have compared prices and switched supplier
[contact-form] [contact-field label="Name" type="name" required="true" /] [contact-field label="Email" type="email" required="true" /] [contact-field label="Switching ref: begins with: DE" type="text" required="true" /] [contact-field label="Comment" type="textarea" required="false" /] [/contact-form]
It can take up to 90 days for the suppliers to give us final confirmation of your energy switch. As soon as we receive this confirmation, we will make payment to you via Paypal. We will use the email address you have told us about, to make this payment to you.
The £10 payment is for switching dual fuel through the link we have provided on this page. You must fill out this form within 24 hours of switching your energy supplier.
You must switch from one supplier to another supplier.