Energy savers campaign
Join the Energy Savers Campaign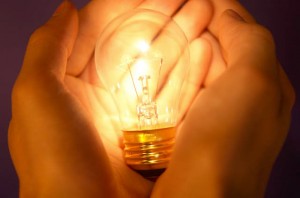 With £4 Billion going unclaimed in energy discounts, It's our aim to help our members get their share. The object of this campaign is to save our members £1 Billion in energy costs, by ensuring you are always on your cheapest energy deal.
Too many consumers are accepting the energy tariffs which their suppliers put them them on. You don't need to stay on these expensive tariffs. Take a look at the tariff name on your bills. If it says Standard Energy, or General Domestic, you are on the default energy tariff. This is the most expensive energy deal.
What you get when you join the energy savers campaign
A better deal on your gas and electricity
Advance warning when your tariff is reaching its term
Access to energy saving products (some of which, are free)
Expert advice when you need it
How to take part and get your share of the unclaimed savings
Enter your postcode on the right to get quotes from all the suppliers, and switch to your cheapest deal. Look out for tips. If prices are about to increase, we advise you to go with a fixed price deal!
Come back to this page, and tell us how much you are saving by switching to a cheaper online deal!
Fill out the form below. This means we will be able to send you out some freebies when they become available. (We won't share any of your information with anyone. We will only use your information to keep you informed about the energy savers campaign!
Subscribe in a reader to receive updates. You need to do this in order to receive information about changes to your tariff!
Subscribe in a reader
[contact-form subject="Energy Savers Campaign"] [contact-field label="Name" type="name" required="true" /] [contact-field label="Email" type="email" required="true" /] [contact-field label="Switching Ref – Begins with: DE" type="text" required="true" /] [contact-field label="How much are you saving" type="text" required="true" /] [contact-field label="Comment" type="textarea" /] [/contact-form]