Get a free £10 Amazon Gift Certificate when you write a review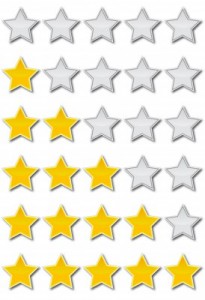 We like to ensure our website users are getting honest and accurate information. So we have a system in place which ensures we are  getting reviews from genuine customers of any products or services which we feature at EAS UK. All we ask, is that you return to our website 3 months after switching your supplier,  then write a review about the  service you have received from the supplier. In return, we will send you a £10 Amazon Gift Certificate.
How it works!
We like to make sure our reviews are genuine. So we have a method in place which assures us of this. We can only track your energy switch if you go on to switch supplier after completing your details below.
Summary
Click Start
Complete your details, then submit
You will be directed to an OFGEM accredited comparison site
Sign up to a new contract with a different energy supplier
Return here in 3 months to leave your review
We will then send your free gift certificate to your email address
PS. If you forget to come back to leave your review in 3 months, we will send you a reminder!
Please note: We can only track which supplier you have switched to if you change supplier after you have completed your details on the form that you are directed to after you click start. If you have already switched supplier, or return to the comparison site at a later time, this will not register!
Please note:
We are only giving out gift certificates to consumers who we have successfully tracked as being a genuine new customer (not an existing customer just signing up to a new deal) who has signed up to a contract with any of the above mentioned suppliers. We are not able to pay you when you switch a single fuel such as electricity only, nor do we make payment on PAYG mobile phones. Payment is made in the form of Amazon gift certificates. This means you don't have to share any personal details other than your name and email address.
Any queries regarding this offer should be made to ourselves at EAS UK. The energy suppliers, Amazon, phone providers, and comparison sites, will not be able to offer any help regarding any of our offers.
In order to receive your gift certificate, you must follow the procedure as outlined above. The suppliers normally make payments to us about 90 days after any transaction. On rare occasions, this can take a bit longer. We will send your gift certificate as soon as we have received payment for your transaction.