Getting the best out of EAS UK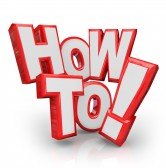 This site is for the Consumer – As an energy consumer, we want you to get the best from your new energy deal. It is very important that you read this page before switching your supplier!
With around 9000 pages, this is not the sort of website you would want to go through every page. But we hope your search has provided the information you were looking for.
The purpose of this site is to help consumers when making a choice with their utility tariffs. Although we primarily deal with energy tariffs, we also provide information for mobile phones and broadband.
Important pages you should visit before switching energy supplier:
Getting it wrong:
Too many consumers are switching to energy deals which may increase in the near future. We notice this happens during price increases. The problem being, that when you have been informed your energy prices are going up, you then switch to the cheapest online deal. You may have just switched to a tariff which is yet to be increased in price.
The prices shown on comparison sites are not always guaranteed prices. This then leads to consumers giving poor reviews for the energy supplier, when it's not really the suppliers  fault!
Rewards
We like to encourage consumers to use our customer reviews sections. Our reviews show a fair balance of the good and the bad. Most review sites only show the bad, because when things don't go the way people would like them to go, they want to tell everyone how bad the service was.
This gives an unbalanced picture of the actual suppliers.
What we do is, give you Amazon gift certificates when you return to our site to leave a review for your new supplier. We believe this allows us to show a fair balance of the reviews!
About our reviews:
Each time a new tariff comes onto the market, our energy experts do their own personal review for the tariff. These reviews can be added to by actual customers of the energy supplier.
The pages where you can place reviews, have a button which you need to click to make your own review.