T-Mobile Sale starts 21st December 2012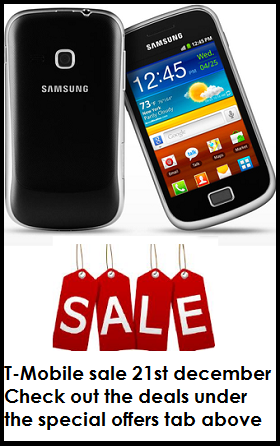 Some great deals are to be had in the T-Mobile sale. Pay Monthly and pay as you go phones are included in the sale. The pay monthly phones are guaranteed at the sale price for the term of the contract.
In addition to discounted phone deals, you will also get a great set of headphones when you spend £29.99 or more.
Free WESC Headphones
Get this great set of headphones free when you spend £29.99 or more on a payg mobile phone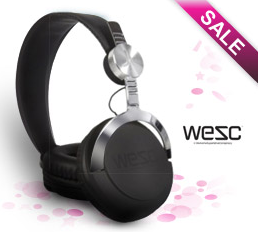 Samsung Galaxy Mini 2
3.27″ HVGA touch-screen, 3 megapixel camera
Music player
Was £124.99*
Now £99.99 + £10 top up
Building trust
We want to be the UK's most trusted communications company. Building trust is therefore unsurprisingly at the core of our responsibility plan.
We build trust within EE and outside it by focusing on the issues our customers, employees and the business hold most dear – and making sure we do the right thing in these areas.
We've pinpointed the most important areas and made sure we're addressing the right topics within each of them. We're monitoring them and delivering improvements where they're needed – and we've already made good progress.
Building the best network
We're the largest UK mobile operator and the first to roll out mobile 4G in the UK. With billions of voice minutes, messages and megabytes delivered through our network every year we need to make sure we run it in a responsible way.
It's essential that our network is strong, robust and fit to serve the needs of the 21st century customer. This means providing adequate coverage that can cope with the data demands in peak areas and at peak times.
In managing such a large infrastructure we need to make sure we're dealing with any issues and responding to feedback related to network hiccups:
It's essential we deploy our network in a responsible manner. This means being respectful in where we place masts, and talking to the communities affected. We also need to make sure the people who work on our network are safe.
We also understand some people may have concerns about health issues related to mobile phones and the network.
T-Mobile are one of our trusted suppliers. EAS UK.