Cheapest energy supplier UK
Energy Suppliers prices updated daily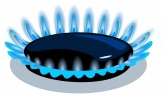 The cheapest energy supplier in the UK depends on where you live, and how much you spend on your gas and electricity bills. Here we give you the facility to find your cheapest energy deal.
Discounted tariffs
When you compare energy deals on the internet, your cheapest deal is a discounted tariff over a fixed term. This doesn't mean that it's a fixed price tariff. Although, fixed prices are also available when you get quotes for your energy prices.
Standard energy
Online discounted prices usually run for about one year, they are cheaper than Standard energy prices. You are not protected from any price increases during the term of your discounted tariff, but the price is guaranteed to be cheaper than Standard energy prices.
Tariff ended
Once your online tariff has reached the end of it's term, you will be transferred to the suppliers Standard energy tariff. Some people switch their supplier every time their tariff comes to an end.
Points about energy switching
Online prices are cheaper.
Online prices are discounted for a limited period of time.
Energy prices are different in different parts of the UK.
You get the best deals when you pay by Direct Debit.
Switching supplier is easy. Once you have provided your details, your new supplier will handle the whole switching process for you.
83% of the UK energy consumers don't bother switching supplier.
17% of energy consumers switch on a regular basis to ensure they are always getting the cheapest energy deal.
Many consumers get quotes for cheaper energy prices, but don't go on to switch supplier because they think it would be a load of hassle.
Power in your hands
It's down to you to find your cheapest energy deal. Your current supplier isn't going to offer you the cheapest deal. Suppliers who are competing for your business, do so by offering cheaper rates. The only way for you to compare all the best deals, is to go through a price comparison site.
You can get more when you join our Energy Savers Club. The current cheapest supplier based on average consumption is showing up as Spark Energy with an average saving of £185 for a customer who has never switched energy supplier before.