Are you doing the right thing when you switch energy supplier?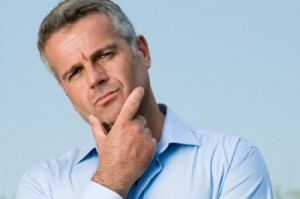 It can sometimes be a very grey area when you switch your energy supplier. As much as OFGEM are trying to get suppliers to simplify their tariffs, and help consumers have a better understanding of their energy bills, it's all still very confusing.
Switching through doorstep energy sales
This is not the best way to get a cheaper energy deal. The sales person will be promoting their own company, so they will only give you a comparison based on there prices. Furthermore, you will only be offered standard energy prices. Standard energy, is all the suppliers most expensive tariff!
Switching supplier in a supermarket
Again, this type of energy switching is only going to compare with the supplier running their promotion at the supermarket. You will only be offered a standard energy deal. In some cases, you may be offered a shopping voucher, or points which can be used in a particular store. This still doesn't give you unbiased quotations.
Switching through the internet
You could visit all the suppliers to get individual quotes for all their energy deals. This would be a very time consuming way to go about it though. Consumer Focus Accredited Comparison sites, have all the information required to do a comparison with all the suppliers in one go. (You will find a list of these in the right hand column) When you get quotes from a comparison site, they show all suppliers prices. They are calculated by using one years energy consumption, so the overall price includes any discounts which apply.
Online energy prices
Online prices are different to standard prices. Because comparison sites show all the energy suppliers prices, most of the suppliers put special discounted deals on the internet. These prices are only available to consumers who actually look for them, and switch via the site where the prices are shown.
Because many energy consumers don't bother to shop around for a cheaper deal, the suppliers keep them on their most expensive energy deals, and only offer the cheaper deals to consumers who actually shop around for them!
Online discounted tariffs are in their own right, an introductory offer. At the end of the contract term, you will be placed on that suppliers online standard tariff. In many cases, online standard energy can be cheaper than non online energy prices.
Important points
Don't switch supplier through a doorstep sales person
Don't switch supplier in a supermarket
Get quotes, and switch through an online comparison site
Check when your online tariff is ending, and switch to another cheaper deal when it does end
Many consumers save around 20% on their energy prices when they switch to an online deal.