Keeping your pets cosy and happy while you are out
Keeping your pets cosy and happy while you are out can keep your energy prices sky high!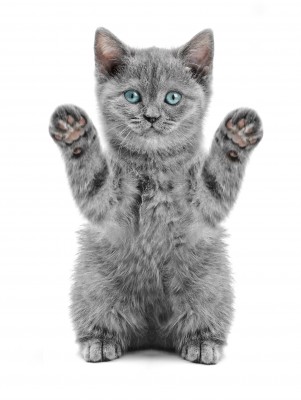 Pampered cats and dogs enjoy the heating on high and the radio blaring – even when their owner is not at home, according to our research.
Dog owners are most likely to bow-wow to their pets' love of the warm, with almost half leaving the thermostat turned up whenever they're out, while more than one in three cat owners adopt the same approach. Over half of cat and dog owners actually increase the temperature when they leave home to keep their four-legged friend warm.
Making sure their pets are kept entertained, owners leave the radio on so their pet can enjoy listening to 'meeeowsic' – with BBC Radio 1 being the station of choice for both cat and dog owners.
But while it's good news for the nation's pets, it's not such good news for their owners' energy bills.
Here are some alternative tips from celebrity vet Dr Scott Miller for keeping your pet warm and happy.
Dr Miller's top tips when leaving your pet at home:
Exercise your pet well before leaving them. This should help them to be much happier to curl up in bed while you head out.
If your pet likes having the radio or TV on, try leaving it on a timer to reduce your energy consumption.
Leave chews or rubber toys stuffed with their normal food to give your pets some mental stimulation when you are out.
If you're worried about your pet getting cold, try leaving warm blankets in their basket rather than increasing the heating temperature.
Don't make a big fuss when you leave; if you keep calm your pet is likely to keep calm too.
When you get home, ignore your dog for the first ten minutes or so, then when they are calm give them attention and affection. Giving them attention immediately can encourage our canines to become over-excited whenever the front door opens.
Provide lots of fresh water for your pets during the winter months when leaving them indoors, as heating our homes can lead to a very dry and dehydrating indoor environment.
If you're looking for more ways to save, have a look at our saving energy pages.
This story was provided by E.ON Energy