Top 3 fixed price energy deals
Are you confused as to which energy deal to switch to?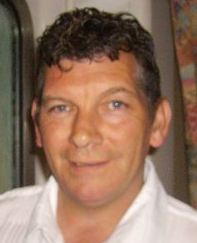 You could be forgiven for being at a loss when trying to choose a new energy tariff. Of course, it's a good idea to go with a fixed price deal when the suppliers are starting to increase their prices!. But which one do you go for?
Let's assume you have opted for a one year fixed price tariff.
I'll base this exercise on the annual average energy bill of £1300.
You have seen an online fixed price deal for £1150 for the same energy usage. All good so far, because not only are you getting a fixed price, but you are getting it cheaper than your Standard Energy price (Online deals are cheaper)
Your new fixed price deal is fixed for one year.
After year one you are placed on the suppliers Standard Tariff.
The Standard Tariff would have been around £1300 at the time of your initial switch. This will be affected by at least one price increase during the term of your fixed price. Lets assume it went up by 9%
£1300 with a 9% increase will be £1417 plus another assumed 5% = £1487
Over 3 years, assuming there has been another price increase of only 5%  (Tongue in cheek) you will have spent £4199 (Ouch)
Let's look at a longer term deal
You have seen a tariff which is fixed for 3 years. it's a bit more expensive at £1300. No saving on what you were spending before switching. But let's look at the bigger picture.
That's 3 years at £1300. Total for the 3 year period is £3900
Top 3 Fixed price deals
EDF Blue+Price Freeeeze (Fixed for at least 3 years) Get a quote
Scottish Power Fixed Price Energy (Fixed between 1 to 2 years) Get a quote
British Gas Price promise (Fixed for at least 1 year) Get a quote