Martins cheaper energy bills
Martin Lewis on This Morning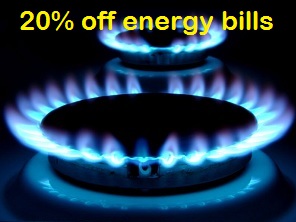 Energy is in the news yet again. Saving money on your gas and electricity bills has never been easier.
Martin Lewis on This Morning, is again, re-iterating how you can save over 20% on your energy bills by switching to a cheaper online tariff.
This is how you do it!
You will need to get a hold of one of your recent energy bills. Or, even better, your annual statement from your current supplier. Your annual statement indicates how much energy you consumed in the previous year and, how much you are expected to use over the next year.
If you can't find any of these, you can use the average consumption guide for the size of your house.
You also need to know which tariff you are on. If you don't know this, you are most likely on Standard Energy (The most expensive tariff) This comes in various guises.
Energy suppliers Standard Tariffs:
British/Scottish Gas = Standard, or Clear and Simple.
SSE – Hydro Electric, Southern Electric, SWALEC = Standard, or Money Savers
Scottish Power = Standard
EON = Energyplan
npower = Standard
EDF Energy = Standard
Get quotes
Enter your postcode – This will give you the cheapest suppliers tariffs in your area.
Then follow the prompts for your supplier and tariff details.