Convert your gas meter reading into KWH
You can convert you gas reading into KWH with this handy calculator. Whether you pay a standing charge or not, you will be able to work out how much your gas and electricity is costing.
Your gas meter probably doesn't measure KWH's, so this gas calculator will convert your reading into KWH's using an average calorific value for the gas you have consumed.
Below, you will find a list of the most common types of energy tariff. Just check on your gas and electricity bills for the type of tariff you are on:
Click on the image which relates to your tariff, this will open the calculator.
These calculators are currently being updated – They may not make much sense just now
 Gas calculator with standing charge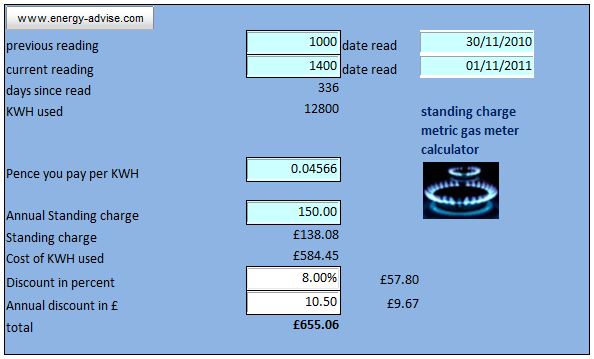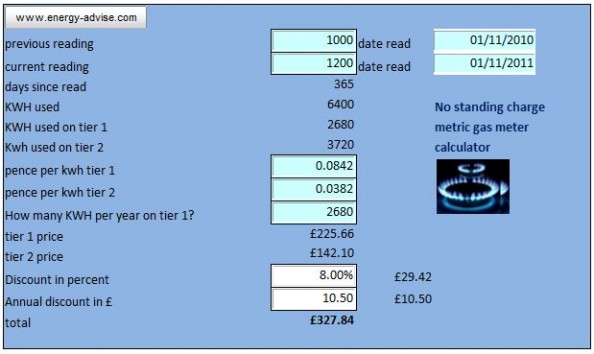 Gas calculator no standing charge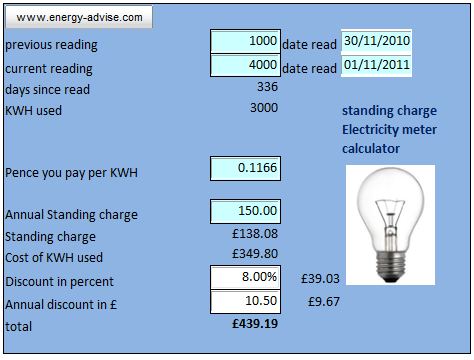 Electricity with standing charge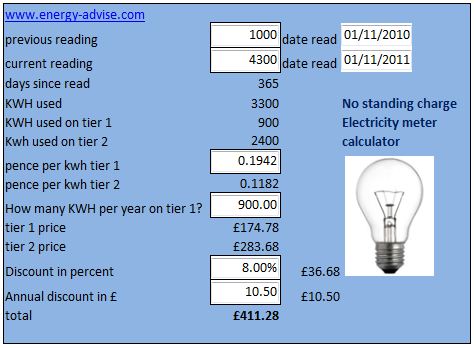 Electricity no standing charge
If you would like any of these calculators made up with all your tariff details pre- entered. Please let us know by visiting the contact page and leaving a comment
Or if your gas meter measures your usage in cubic feet, let us know so we can provide a calculator for this.